Empowering Black Futures Capital Readiness Program
Empowering Small Business Leaders
AEO has partnered with Fifth Third Bank to launch the Empowering Black Futures Capital Readiness Program.  The partnership is part of Fifth Third's larger Empowering Black Futures Neighborhood Program that is aimed at promoting economic mobility in 10 neighborhoods that have historically experienced disinvestment and whose residents are predominantly Black.  
AEO has selected 2 entrepreneurs from each of these communities to participate in the program.  Each entrepreneur will receive personalized support to help strengthen their businesses and prepare them for capital through AEO's RESILI™ platform. Additionally, selected entrepreneurs will receive $5,300 in small business grant funding from Fifth Third's Empowering Black Futures Initiative.  
The 20 participating entrepreneurs will work closely with AEO over the next several months to stabilize and grow their businesses.  Each entrepreneur will complete Business Health Assessments, access personalized learning plans through AEO's online learning platform, RESILI™, and receive trusted guidance from AEO's network of small business coaches in effort to strengthen key areas of the business and better prepare them for additional grow capital.
Empowering Black Futures Capital Readiness Program Awardees
Prince Uduka
Conrad Shopping LLC
Grove Park – Atlanta, GA
Leah Hernandez
Young Authors Publishing
Grove Park – Atlanta, GA
Deona Frierson
The Excellent Marriage
Historic West End – Charlotte, NC
Jorieka Downey
Grits CLT LLC
Historic West End – Charlotte, NC
Shika Myrickes
Shika & Company Extensions
South Chicago – Chicago, IL

Doreetha Wheatley
South Chicago Hub
South Chicago – Chicago, IL
Arielle Nelson
Saturday Morning Vibes Cereal Bar
Avondale – Cincinnati, OH
Jamila Maddox
Cincinnati Healing Arts LLC
Avondale – Cincinnati, OH

Martina Thompson
Where Futures Begin
Buckeye – Cleveland, OH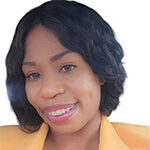 Jennifer Sherman
BeID Health
Buckeye – Cleveland, OH
Arthur Norman Jr.
Dipped Custom Prints
Near East Side – Columbus, OH
Antoinette Parks
Chef Butcher's Creole Kitchen LLC
Near East Side – Columbus, OH
Raeshawn Bumphers
Pink Poodle Dress Lounge
Gratiot-7 Mile – Detroit, MI
Jameela Simpson
Crumbs Cookie Station
Gratiot-7 Mile – Detroit, MI

Brandon Wright
Wright Way Wrestling
Arlington Woods – Indianapolis, IN
Holly Robinson
Elite Cleaning Professionals LLC
Arlington Woods – Indianapolis, IN

Tiffany Johnson
Kipani's Kloset
Russell – Louisville, KY

Benea Durrett
Unique Essentials
Russell – Louisville, KY

Kimberly Blackmon
Glowmour Beauty Medispa
East Tampa – Tampa, FL

Natasha Goodley
White & Black Consulting LLC
East Tampa – Tampa, FL
Hear From The Entrepreneurs
"To be chosen to participate in the EBF program feels incredible. Thank you for this opportunity to receive grant funding business resources and expert coaching that can potentially give SMV Cereal Bar the boost it needs to be a successful, thriving business."
-Arielle Nelson, Co-Owner of Saturday Morning Vibes Cereal Bar (Avondale – Cincinnati)
"I'm excited to be selected to participate in the Empowering Black Futures Program, a partnership between AEO and Fifth Third Bank. I believe that being selected as a participant would accelerate my business growth and help me achieve my business goals by enabling me to receive expert guidance needed to drive business expansion. I also hope to connect with other Black entrepreneurs and participants to build community and learn from one another. I also expect that the grant funding from AEO in partnership with Fifth Third Bank would be instrumental to my business growth in 2023 and beyond."
-Prince Uduka, Founder/Owner of Conrad Shopping (Grove Park – Atlanta)
"My chiropractic and nutrition wellness boutique located in the Avondale Town Center, in the heart of a low-income community is responsive to black and brown residents whose healthcare needs are often discounted or unmet. The Empowering Black Futures Program will enable me to continue providing timely patient education and healthcare while continuing to stabilize my business."
-Jamila Maddox, Owner of Cincinnati Healing Arts (Avondale – Cincinnati)